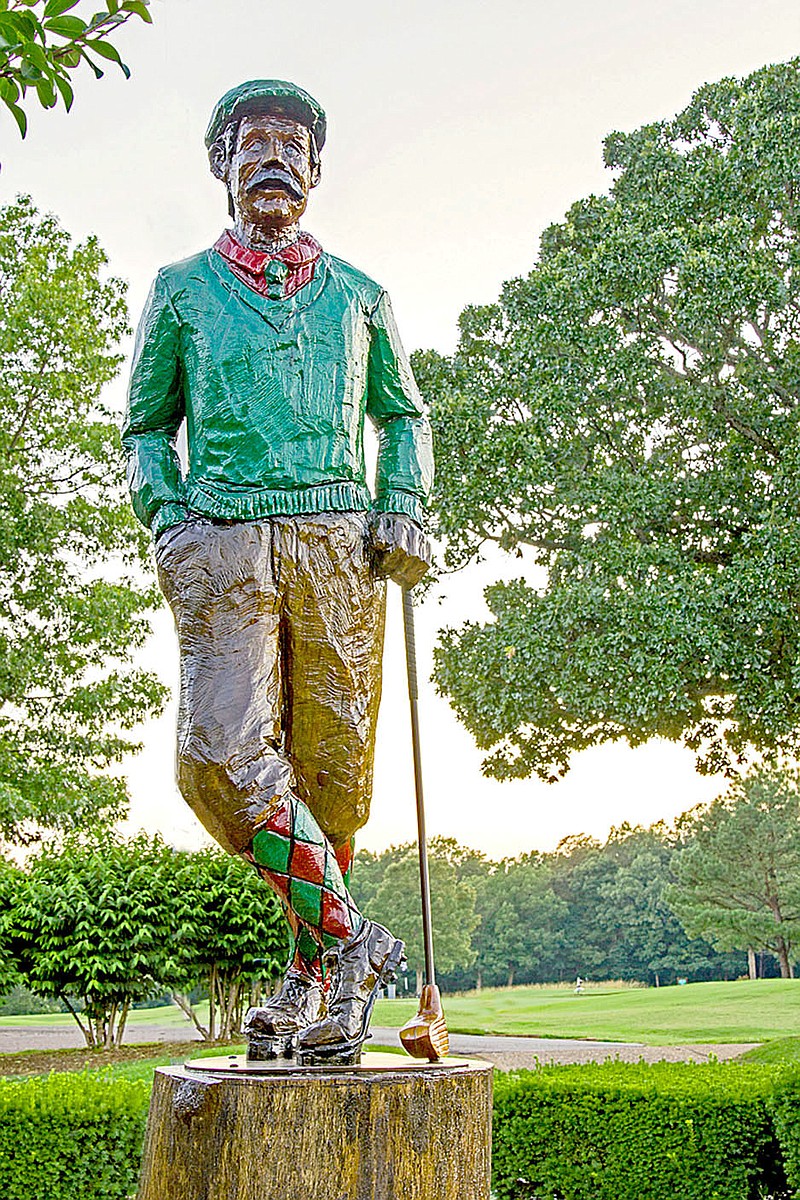 Jan Halgrim/Bella Vista Photography Club A hand carved Mr. Mulligan welcomes golfers to the Highlands Club House in Bella Vista.
While many regional clubs try to attract members of all ages, the Bella Vista Photography Club has succeeded with members from teens to seniors.
Sixteen-year-old Quinn Warsaw is the club's youngest member. He often goes by the nickname "Snappy" and has his own Facebook group, www.facebook.com/groups/SNAPPYSVIEW.
His mother, Michele Warsaw, said Quinn got his first digital single-lens-reflex camera in August 2018 and never looked back. He enjoys shooting with the other photographers, he said.
The club meets once a month, although recently the meetings have been virtual because of the covid-19 pandemic. When they meet in person, it's at 6:30 on the third Tuesday of each month, at the First Community Bank in Jane, Mo.
Meetings usually feature a presentation on some aspect of photography, member John Huse said. At a recent meeting, he presented "Nikon and Canon camera menus and settings." Another recent topic was "Lighting and Composition." Most months, an outing is scheduled so members can get together and practice what they learned at the meeting.
There are also contests each month centering around a theme like "Holiday" or "Wildlife and Landscape" and, once a year, there's a bigger contest with up to 16 categories. Those winners will be shown at the Country Club in November. Monthly contest-winning photos are exhibited at First Western Bank, Arvest Bank and Riordan Hall in Bella Vista, and at Iberia Bank and Mercy Clinic in Bentonville, according to the club's webpage, bellavistapc.org/.
For more information, email the club at [email protected]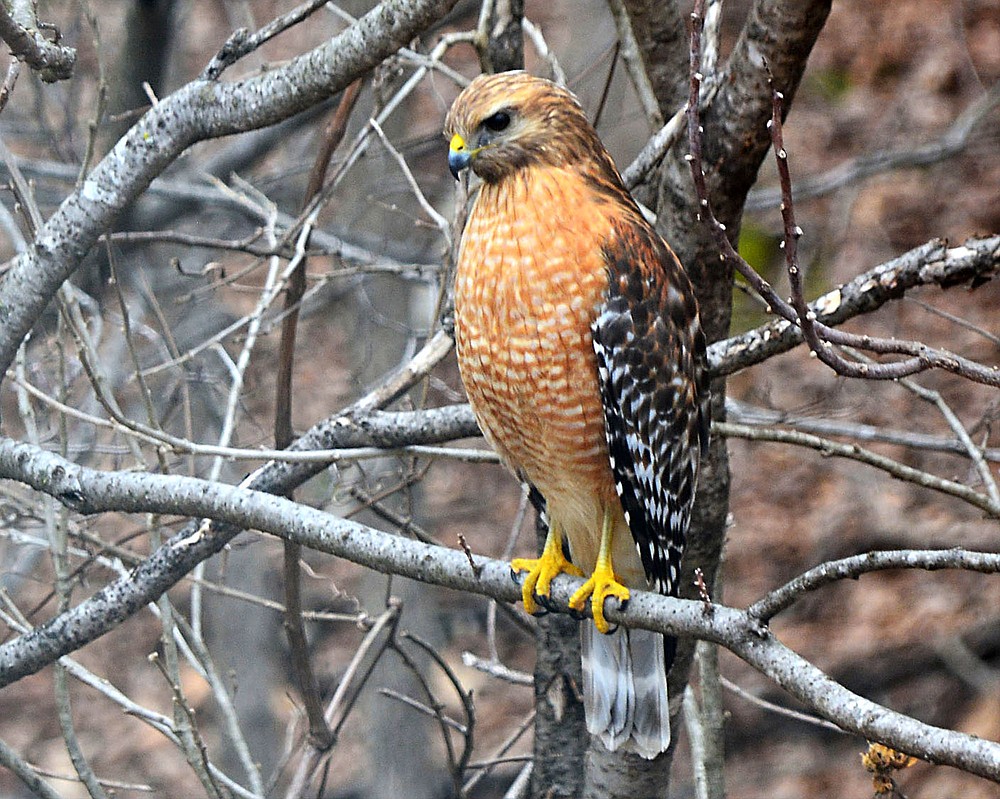 Mary Christian Stewart/Bella Vista Photography Club Red-shouldered Hawks are often seen in Bella Vista residential backyards.
Quin Warsaw/Bella Vista Photography Club The iconic Cooper Memorial Chapel in Bella Vista brings year-round visitors from all around the world to the city. This ground level photo offers a spectacular view rarely caught on camera by chapel visitors.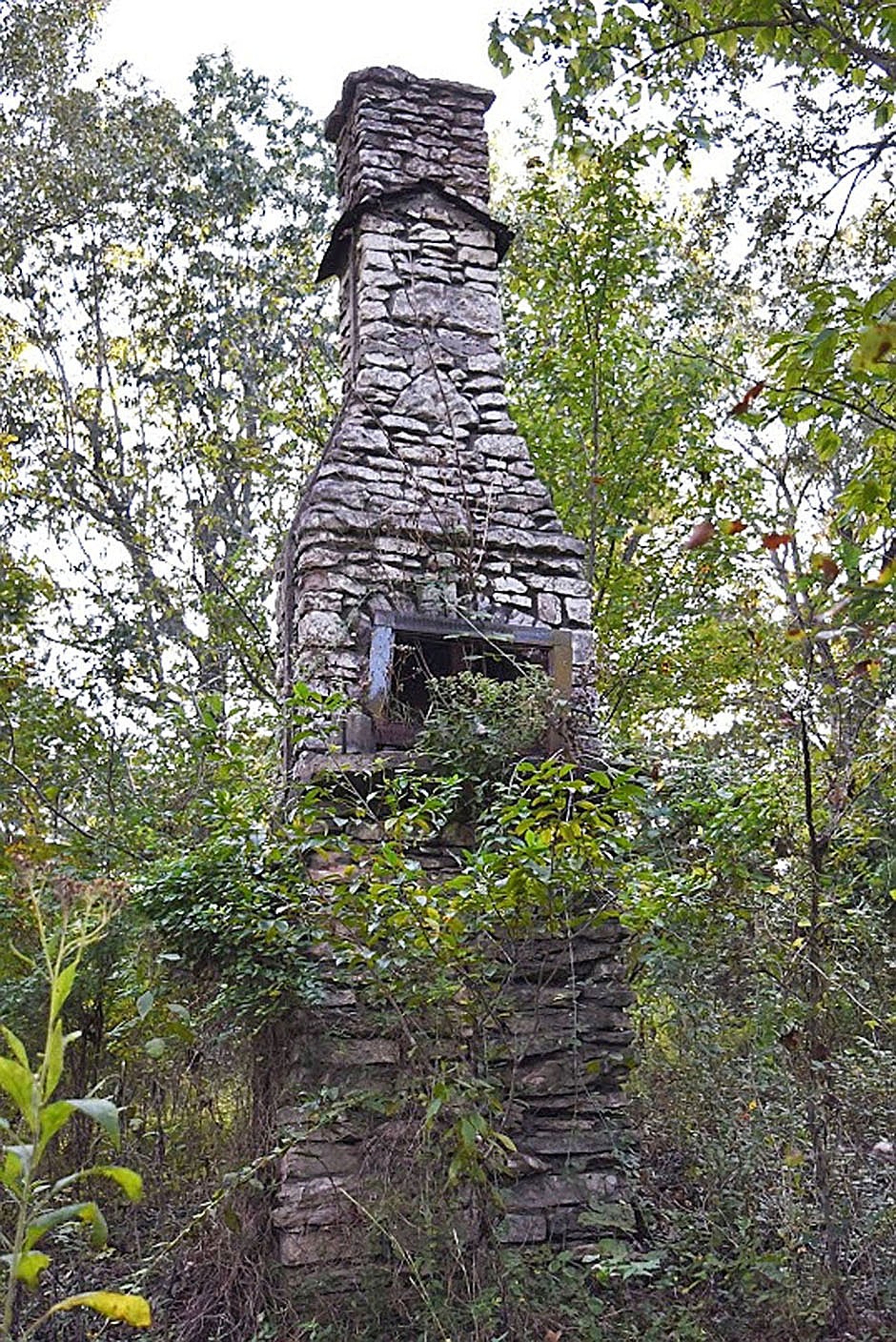 John Craig/Bella Vista Photography Club Many of the original cabins that made up the first Bella Vista resort have burned over the years leaving only chimneys.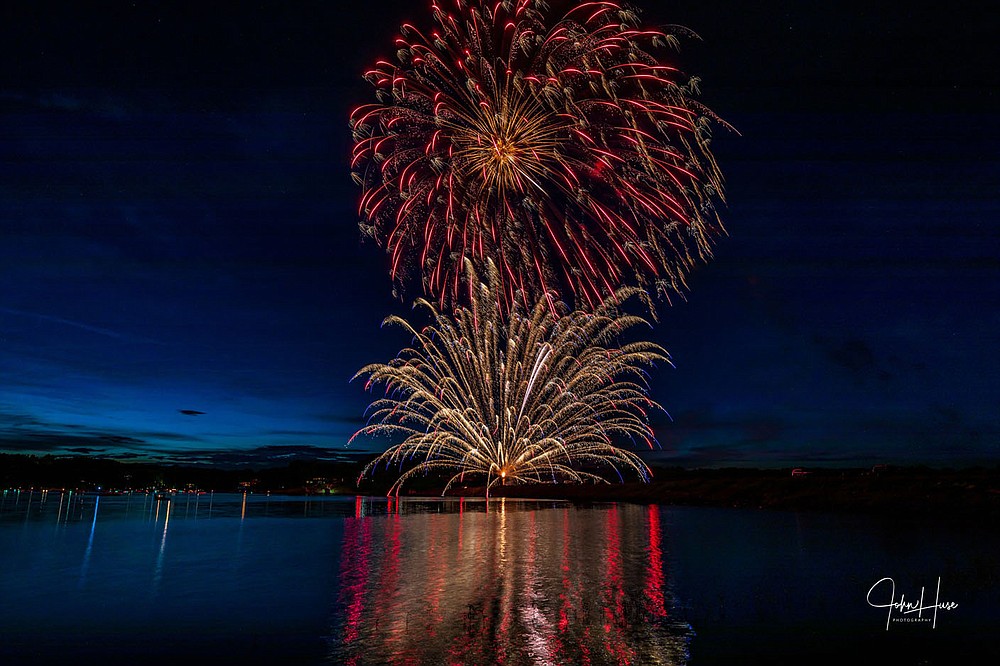 John Huse/Bella Vista Photography Club America's birthday in Bella Vista.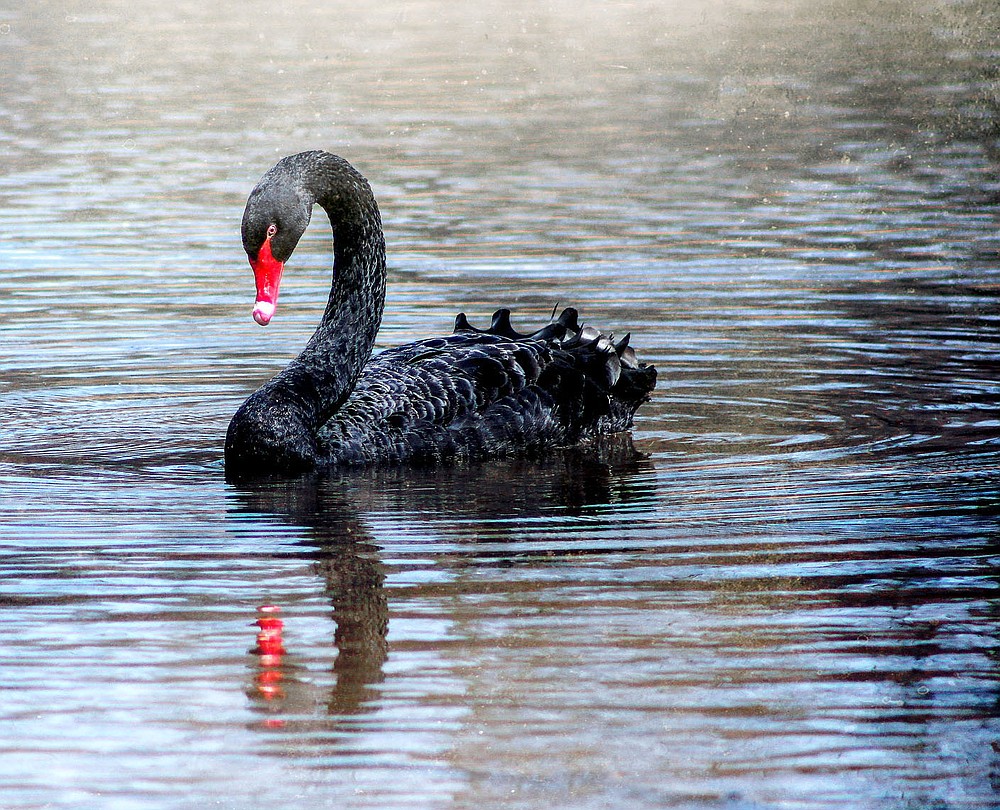 Kelly Ballard/Bella Vista Photography Club The rare black swan takes up residence on Bella Vista Lake.
Sponsor Content
Comments